ILHAM CONVERSATIONS:  STUDENT POWER!
Sejarah Kebangkitan Mahasiswa Universiti Malaya '60an
— a multimedia lecture by Fahmi Reza
DATE: 12 AUGUST 2017
TIME: 3.00PM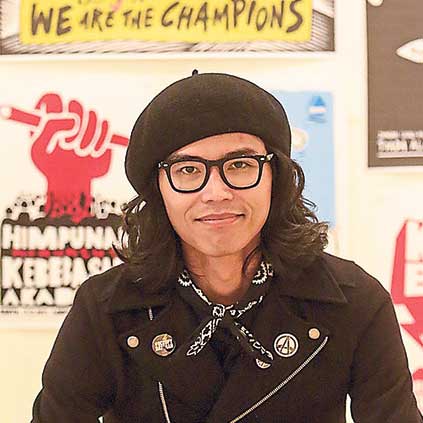 "To alienate students from politics means to alienate them from their own society" — Khong Kim Hoong, University Malaya Student Union 10th Council president (1969).
Student autonomy, Students' Union, student government, Speakers' Corner & Solidarity Marches — the 1960s are often referred to as the golden age of the Malaysian student movement, before the Universities and University Colleges Act 1971 came into place. The student movement reached its zenith when they participated in the 1969 General Elections by releasing a Students' Manifesto and touring major towns on the Peninsula to hold rallies and speak to tens of thousands of Malaysians.
Fahmi Reza will present his ongoing research into this under-documented period of Malaysian history in a multimedia lecture that combines rare photos, video footage, newspaper reports, archival materials and interviews.
Note: The lecture will be presented in Bahasa Malaysia.