LEARN
---
Learning Online Resources
ILHAM Collection
Features 600+ digitised artworks from the collection of ILHAM gallery. These works highlights key artworks within Malaysia and the region. Along with the images, the entries include artist biographies and details of the artworks. An important part of this digital resource is that ILHAM has also developed resource material for students for over 220 artworks, from introductory texts to learning aids which includes questions/points of discussion for both educators and students. All of the texts are in English and Bahasa Malaysia to make it as inclusive and as accessible as possible.
---
EDUCATION RESOURCES BY EXHIBITION
lift the tikar!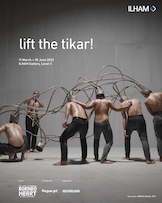 Kok Yew Puah: Primary School Worksheet
for ILHAM Kids, aged 7 – 12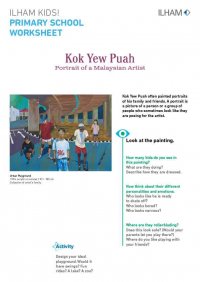 Kok Yew Puah: Secondary Student Worksheet
for ILHAM Teens, aged 13 – 18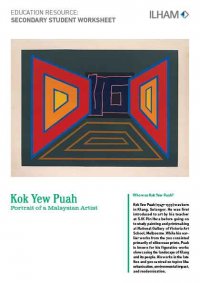 Bayangnya itu Timbul Tenggelam: Activity Sheet
for ILHAM Kids, aged 8 – 14
A Trail through Dato Hoessein Enas: From his Personal Collection
for ILHAM Kids, aged 8 – 14

Picturing The Nation: Education Resource Sheet
for Secondary School and College Students
---
Art Discovery Tour Handouts
Use these guides from our previous tours to learn more about how to talk to toddlers and young children about art!
PATANI SEMASA
ILHAM Contemporary Forum
Picturing the Nation
Era Mahathir
DOWNLOAD RESOURCE
Love Me in My Batik